Citizen Canine was opened in October 2000 by Tina Merrill, whose frequent business travel made her realize the importance of quality, reliable care for her own dogs. Citizen Canine was created to fill the need for a boarding and daycare service dedicated to the health and happiness of dogs. In 2014 Randi Drake joined Citizen Canine as the local partner. Randi is president.
Our staff consists of dog care professionals dedicated to providing the proper care for our guests. From helping first-timers settle in and preparing special meals for finicky eaters to playing extra games of fetch and ensuring everyone is comfortable in their beds at night, our staff go the extra mile for our canine guests. As dog owners ourselves, we treat each guest as if they were our own.
Randi Drake, President
Randi joined Citizen Canine as local partner and President of the company in 2014.  Randi is a volunteer at the East Bay SPCA and a member of the Association of Professional Dog Trainers.  She  lives in Piedmont with her husband, two children, along with their wheaten terriers, Dixie Lu and Maggie.
Check out our most recent recognition!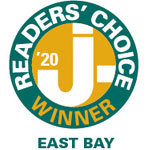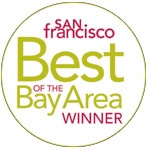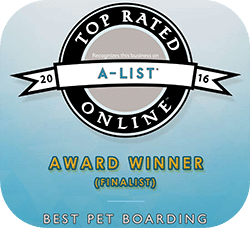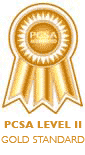 Upload Vaccination Records
420 Hegenberger Road,
Oakland, Ca 94621
Connect with Citizen Canine
Make Traveling Convenient With our Park and Bark Program
Citizen Canine is located just down the street  from the Oakland Airport (OAK) and we have partnered with AirPark airpark.com to take care of your car while we take care of your pup.