Citizen Canine Academy Level 2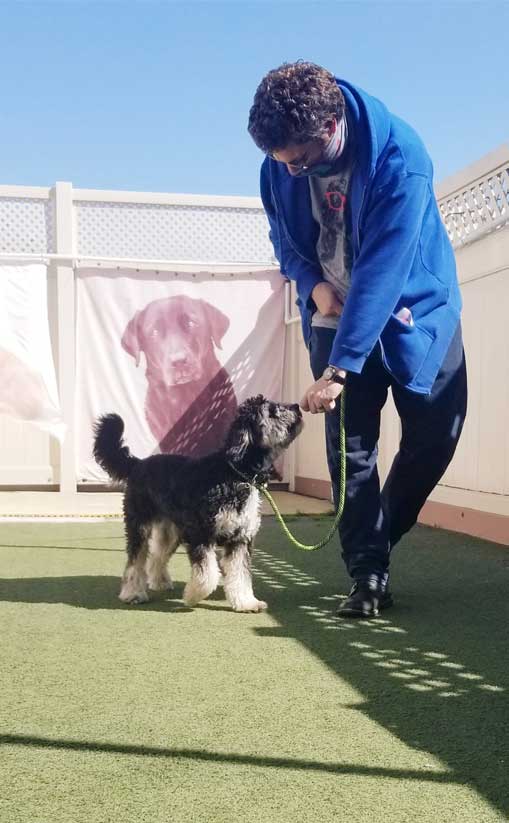 Citizen Canine Academy's Level 2 dog training is a 4 week program committed to enhancing the relationship between pet parents and their dogs. Using only positive reward based training Level Two for dogs of all ages builds on the skills learned in Level 1. Our trainers will introduce, re-introduce or reinforce basic manners and obedience to your dog and add distance distraction and duration to previously learned cues.  Level 2 also introduces advanced leash skills such as heel and place.
Level 2 Training consists of the following:
Four or five days per week attendance

for four consecutive weeks. Off days and weekends are to practice and reinforce skills at home and bond with their family.

One-on-one instruction

with a trainer and socialized group play. Groups are closely monitored, structured off leash play.
Detailed instructions including how to use the

verbal cues and hand signals

we teach so you can reinforce your dog's new skills at home.
Regular updates detailing your dog's progress.
A

Final Report Card

to show off all your pet's new skills and behaviors.

Note that our Academy Program can be tailored for your dog's specific needs, but is not intended to treat extreme anxiety, reactivity or aggression. 
Requirements:
At Citizen Canine Academy we believe that the dog and their parent must work in tandem. Continuing your dog's training at home is imperative! We will give you information and detailed instructions including the verbal cues and hand signals we use so you can reinforce your pet's new skills at home. Consistency is important for your puppy to be able to translate the skills they learn at our Academy to your home environment. Don't be afraid to ask questions! We are here to help.
Hours are 7:00 am to 7:00pm.

Your dog should attend for at least 6-8 hours to receive the full benefit and truly make an impact on their behavior.
Below are the most common behaviors and skills we can work on, but don't hesitate to ask about other training that you and your dog may be having trouble with; we can tailor specific activities and training to your needs.
RECALL: The number one problem presented to trainers! A dog who doesn't come is a

dog who finds greater reward in other things than they do their human. Let's change that! We'll teach your pup that returning when called is worth their while.

CRATE TRAINING: The crate is an invaluable tool for any dog owner! It gives your dog a safe, quiet, comfortable, and personal place to relax while keeping them out of mischief. We set the stage for your crate training at home with fun, positive training.

LOOSE LEASH WALKING: We'll get your dog walking at the pace you set with a combination of proper equipment (properly fitted collars, front clip harnesses) 

DROP IT: Did they get the thing they shouldn't have? Skip the chasing and wrestling it out of your dog's mouth by teaching them to give it up willingly and happily!

UNINVITIED JUMPING: It's natural to want to reward a puppy or small dog for jumping up to greet us, but this can quickly become a problem as they grow. We'll discuss the best methods and come up with a game plan to help your pup keep all four on the floor! 

MOUTHING: A dog's mouth is their foremost form of communication and interaction, and while it's perfectly acceptable to interact with their canine friends this way, this isn't always considered polite behavior to show humans. Let's teach your dog how to put his manners where his mouth is!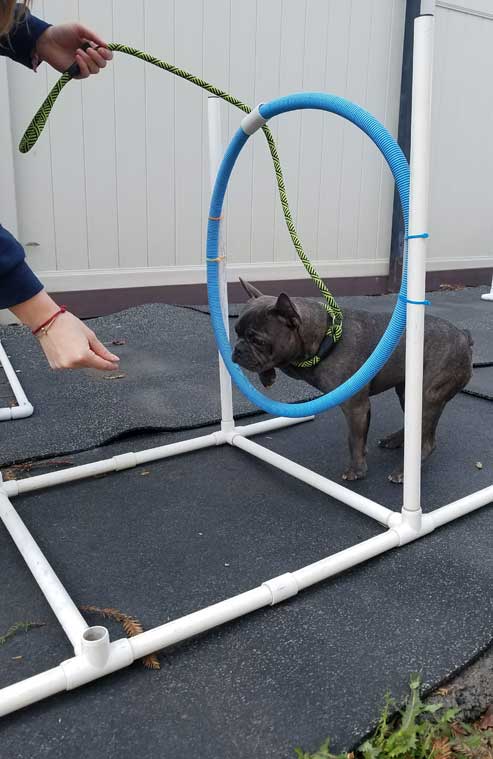 Citizen Canine Academy Manners Refresher Dog Training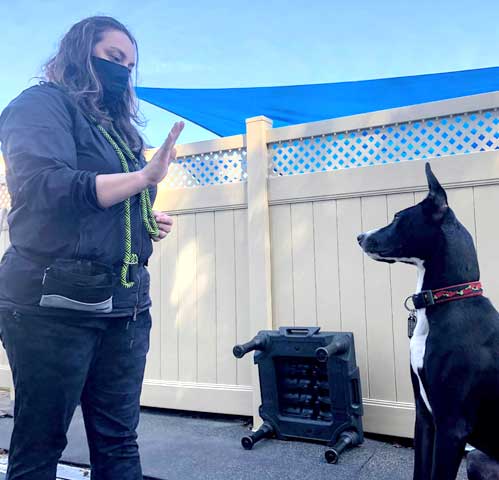 Our Manners Refresher Program is designed to help your puppy or adult dog brush-up on skills they may be a little "rusty" on. Take advantage of your dogs daycare or boarding stay to re-introduce manners, or basic obedience skills. Manners Refresher training can be added to any daycare or overnight dog boarding stay. Our training team will work privately with your dog and focus brushing up their skills.
While your dog is boarding or attending daycare our team will reinforce basic manners with repetition and lots of positive reinforcement. Daily lessons may include a variety of learned behaviors including sit, come, attention work, impulse control (no jumping), leash manners and more. The more often your pet participates in the Manners program, the further advanced they will become.