Canine Enrichment and Activity
Enrichment is a customizable program for dogs not eligible to play with other dogs, dogs who get overwhelmed in large groups of other dogs, or those who need more mental and physical stimulation than group play can provide in a Dog Daycare or Dog Boarding setting.
At Citizen Canine, we have a designated enrichment yard for dogs to stimulate their minds and bodies. Equipment includes K9 Klimbs, "Fungility " (ramps, hurdles, weave poles), obstacle course(s), an array of food puzzles and more.
Our enrichment program is designed to work a dog's mind, body and senses. The program instills positive behaviors and good manners through games including balance work, scent games, food puzzles, training games, puppy socialization, and more!
Benefits of Citizen Canine's Enrichment Program for Dog Daycare & Dog Boarding
Increased Confidence
Improved Concentration
Reduces boredom–related behavior problems
Increases intelligence and problem-solving skills
Protects against cognitive decline and dementia in senior dogs
Weight loss in heavier dogs
Builds Social skills for puppies
Enrichment activities can be added to any daycare or overnight stay. Every week our team will focus on different activities. Watch for the weekly calendar and your dog can try something new!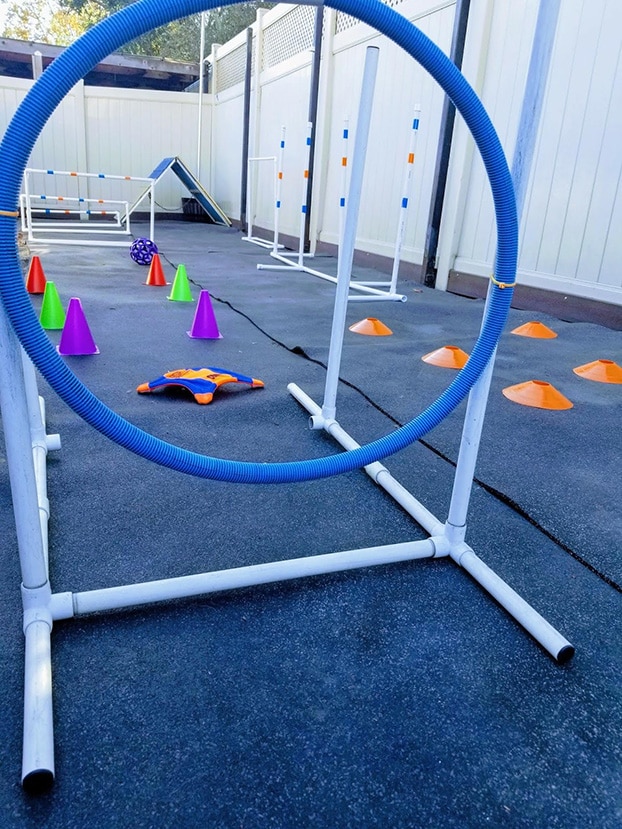 Canine Enrichment - Frequently Asked Questions