Each Citizen Canine staff member has become a Certified Pet Care Technician (CPCT) through the Pet Care Services Association and Pet First Aid and CPR certified through the American Safety & Health Institute. Under the direction of our behavior and training department, every staff member spends numerous hours learning to read dog body language. We are committed to improving skills through continuing education, on-site training, and regular seminars and workshops. Many of our staff have pursued formal education in dog obedience, behavior, and veterinary science.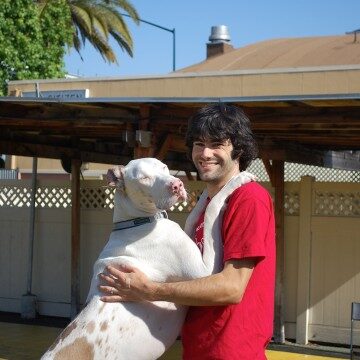 Sean Specht
Dog Operations Supervisor
Sean has always shared his life with animals. From ferrets and turtles, to parrots, cats, and dogs he loves all creatures great and small! His goal has always been to work with animals, and working with dogs the past 4 years has been a dream come true! In his spare time he likes to create music and other forms of art. He loves surfing, and is an avid Bay Area sports fan. He has been a vegan for 2 years, and loves to cook, especially with his amazing fiance Brittany who he is in the process of starting a vegan food business with.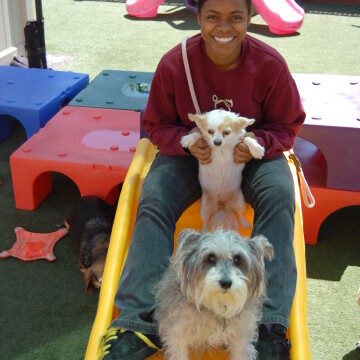 Kandis Terrell
Dog Operations Supervisor
Kandis  knew she loved animals at a very young age. Both her parents were huge dog lovers and they passed that down to Kandis. She had dreams of becoming a vet and was studying Animal Science at University of California – Davis, one of the premiere veterinary schools in the nation. Currently Kandis is taking a break from college and loves working at Citizen Canine. "Since I am not allowed to have dogs at my apartment, it is like I get to have 60 dogs of my own every single day! It brings me so much joy!"